Durian Projects Group Sdn. Bhd is an export-oriented durian producer that is also involved in durian investment, the company has recently announced the opening of its new office in Kulai, Johor in Malaysia. The new office is located near to the company's durian plantations in Kulai and will be the plantation operational base including for visitors.
"Our new office in Johor represents a logical next step in our business growth strategy. It strengthens our physical operations in Kulai and becomes a key destination point for all our clients to visit," said Vincent Goh, director of Durian Projects.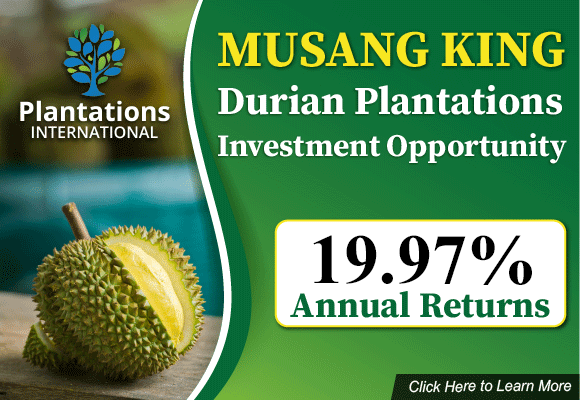 Mr. Goh added that the newly fitted Durian Projects office is in response to growing demand from clients to visit the durian project. "We felt a more welcoming area was necessary to accommodate all the interest from individual clients, as well as Durian Projects wholesalers and distributors. Our new office is also in preparation for our future needs, as we expect significantly more interest once the border opening with Singapore eases further."
Durian Projects durian plantations are based in the town of Kulai which is less than an hour's drive from Johor. Mr. Goh stated that Johor was strategically chosen for its durian projects because of its agricultural land properties, the city's support and its geographical closeness to Singapore.
Singapore is the world's third-largest market for durians and the largest market for Durian Projects . Singapore imports more than 20 million kilograms of fresh durian fruit per year, with over 85% coming directly from Malaysia and Durian Projects likes that.